Christianity is in crisis. Many sincere Christians feel their traditional Christian practices are in danger of becoming irrelevant, empty rituals. In his previous book A New Kind of Christianity, Brian D. McLaren offered new biblical models for how we understand the central ideas of a faith that provides hope for restoring and reinvigorating the power of the gospels to transform us and our communities.
In Naked Spirituality, McLaren takes his prophetic work a step further by confronting how the lack of a simple, doable, durable spirituality undermines the very transformation God is calling us to undergo. As a result, our religious structures become tools to maintain the status quo and not catalysts for personal and social change. McLaren presents a four-stage framework for understanding the spiritual life, and he unfolds spiritual practices appropriate to each stage. Each practice is rooted in a simple word: here, thanks, O, sorry, help, please, when, no, why, behold, yes, and silence.
Naked Spirituality offers accessible, practical wisdom for living a truly spiritual life. Staying true to Jesus's core message while engaging faithfully with our postmodern world, McLaren presents a proven spiritual program for engaging in and sustaining a meaningful relationship with God.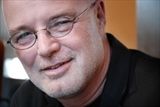 Brian D. McLaren, hailed as one of America's 25 most influential evangelicals by Time magazine, is a speaker, social justice activist, pastor, and the author of A John Lockley is a traditionally trained African Shaman known as a Sangoma from Nelson Mandela's tribe, the Xhosa nation. He also has a background in Zen Buddhism and was a student of the late Zen Master Su Bong from South Korea. He holds an honors degree in Clinical Psychology and specialised in health psychology with an interest in trauma and how people recover from life threatening illnesses like cancer. For the last 10 years, he has been running 'Ubuntu' (humanity) retreats worldwide helping people to reconnect to their essential humanity; their bones (ancestors), dreams, and ultimately, life purpose. His mission in the Western world could be summed up in the Xhosa word 'Masiyembo' – involving a profound remembering of the human spirit. As John says, "when people can remember their dreams and connect to their life purpose, then their true vocation surfaces; namely being in service and acting as guardians to our planet". Book: Leopard Warrior – A Journey into the African Teachings of Ancestry, Instinct, and Dreams Audio: The Way of the Leopard – Meditations and Shamanic Practices from the Heart of Africa New Kind of Christianity, A Generous Orthodoxy, A New Kind of Christian, and The Secret Message of Jesus. McLaren has appeared on Nightline and Larry King Live, and his work has been covered in The Washington Post, the New York Times, Christianity Today, and many other publications. McLaren and his wife, Grace, live in Florida and have four adult children.
Are You Ready to be Spiritually Naked? Naked Spirituality by Brian McLaren

Church leader Brian McLaren reinvigorates our approach to spiritual fulfillment in Naked Spirituality—by tearing down the old dogmatic practices that hamper our spiritual sensitivity, and leading us toward the meaningful spiritual practices that can help transform our lives.
Naked Spirituality: A Life with God in 12 Simple Words
http://www.harpercollins.com/books/Na…
By Brian D. McLaren